Fire safety is crucial because it protects people and property from a fire's destructive power. In order to prevent fires, fire extinguishers serve as the first line of protection. These tools are vital in enabling us to quickly put out small fires and stop them from turning into huge disasters. Fire extinguisher colour codes are very important. They act as visual indicators to help users choose the appropriate extinguisher for the type of fire: red for common combustibles, blue for flammable gases, cream for liquids, black for electrical fires, and yellow for kitchen fires involving cooking oils. Up to 48% of fires were discovered to be started by kitchen equipment, making them the most frequent cause of fires. The blog's objective is probably to educate readers on the many types and colour codes of fire extinguishers so that they are more informed about and prepared for fire safety.
Understanding the Fire Extinguisher Types by Their Colours
Effective fire defence depends on knowing the different types of fire extinguishers by their colours. Knowing the meaning and usage of each colour is essential for ensuring safety because each hue signifies a particular type of extinguisher created to tackle particular fire classes.
Red (Water Extinguishers)
These are used in Class A fires, which involve common combustibles like paper and wood. By taking away the heat source, water co2 fire extinguishers are excellent at cooling and putting out these flames.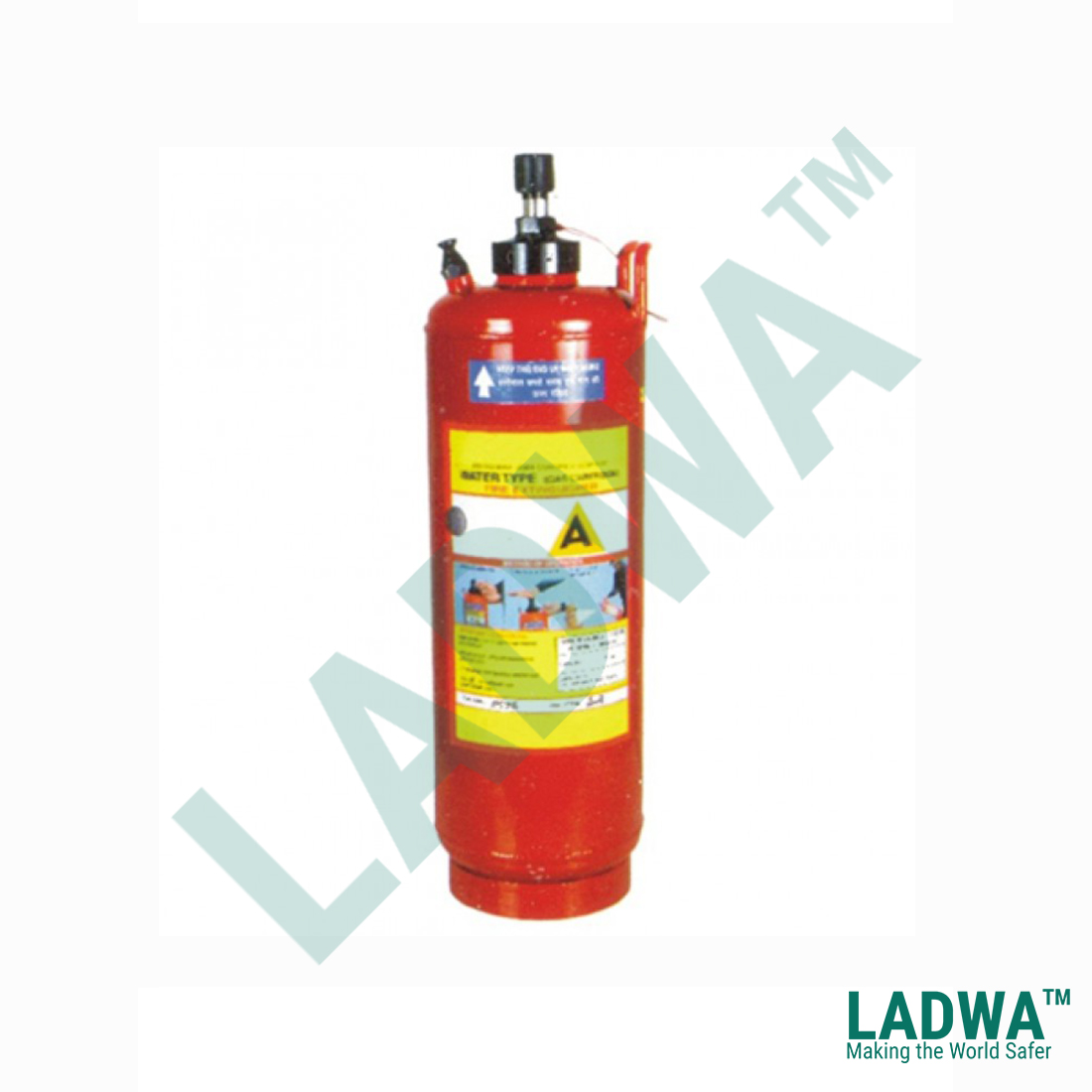 Blue (Dry Powder Extinguishers)
Ideal for Class C fires brought on by gases that can catch fire, such as propane or natural gas. Dry powder extinguishers suppress fires by halting the fire's chemical process.
Cream (Foam Extinguishers)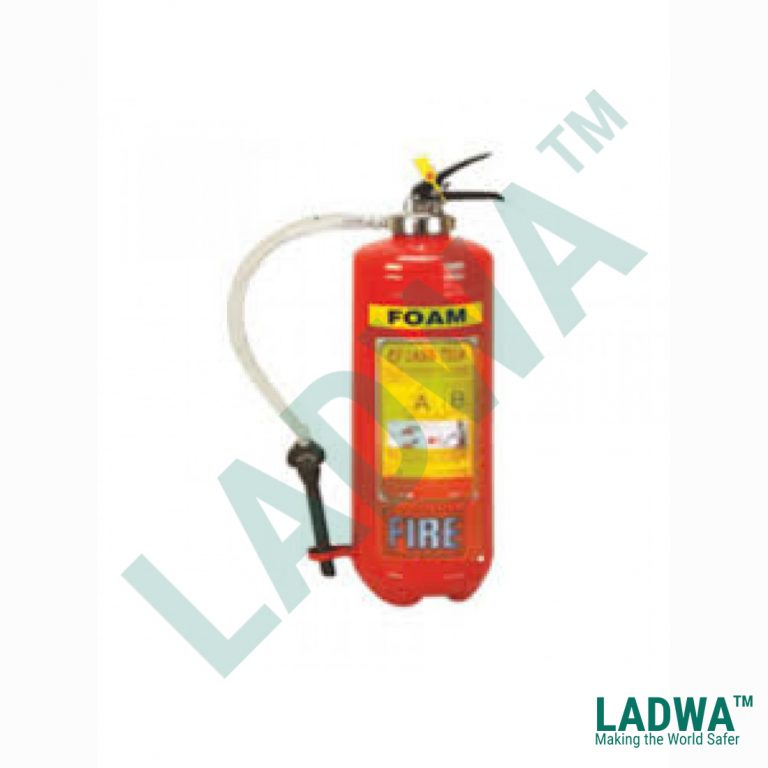 Both Class A and Class B fires, which can involve flammable liquids, are suitable for them. By establishing a barrier that keeps combustible gases from escaping and cools the fire's surface, foam fire extinguisher can put out fires.
Yellow (Wet Chemical Extinguishers)
Particularly for Class K fires, such as those in commercial kitchens that involve cooking oils and fats. These high-temperature fires are cooled and put out with wet chemical extinguishers.
Purple (Clean Agent Extinguishers)
These can be used for Class A, B, and C fires and are adaptable. Because they don't harm electronics, clean agents are often used in situations with delicate equipment because they leave no residue.
Why is Fire Extinguisher Colour Coded?
A key element of fire safety is the colour coding of fire extinguishers, which provides a quick and simple method of determining the kind of fire that each extinguisher is intended to put out. This colour-coded approach improves safety by making emergency decision-making easier. For instance, blue extinguishers are appropriate for dangerous gas fires (Class C fires), while red extinguishers are for common combustibles (Class A fires). This colour-coding serves two purposes: In the first place, it ensures that people can choose the suitable extinguisher quickly, preventing the use of an inappropriate one, which can make the situation worse. Second, it reduces misunderstanding in high-stress circumstances, enabling quick and efficient firefighting and eventually protecting people and property.
Why is Quick Identification Important in Fire Extinguishers?
During emergencies, it's critical to locate fire extinguishers for a number of reasons quickly. In the first place, fires can quickly spread, and every second matters. Choosing the right extinguisher can mean the difference between putting out a little fire and dealing with a larger one.
Second, panic and perplexity might develop in conditions of extreme stress. The colour-coded method makes decision-making easier and lowers the likelihood that someone may take the wrong fire extinguisher, which could worsen the fire or present new risks. 
In essence, the ability to quickly identify the appropriate fire extinguisher based on colour coding can save lives by enabling a quick and effective response when seconds matter in reducing the potentially devastating impacts of fires.
Why do Businesses Need the Fire Extinguishers?
There are many important reasons why fire extinguishers are essential in commercial establishments. 
They are used as basic firefighting equipment to help staff and residents put out small flames before they get out of hand. This prompt action can save serious property damage, interruption of business, and, most importantly, save lives.

Second, fire extinguishers are crucial for commercial structures to comply with fire safety laws and regulations, which are necessary for their safety. Extinguishers that have been installed and maintained correctly show commitment to fire safety.

It's also crucial to know the appropriate fire extinguisher types. It can be harmful or useless to use the wrong fire extinguisher. Knowing the different fire classifications and extinguisher types increases the likelihood that the right extinguisher will be deployed in an emergency, resulting in successful fire containment.
Maintenance and Safety Tips For Fire Extinguishers
Here are some of the maintenance and fire extinguisher safety tips mentioned below:-
Regular Maintenance and Inspection
In order to make sure fire extinguishers are in good operating order, they should undergo routine inspections and maintenance. This involves inspecting the pressure gauge, keeping an eye out for obvious signs of wear or corrosion, and making sure the pull pin and tamper seal are still in place. An annual professional service is required to ensure functionality.
Using Safety Advice Effectively
Keep in mind the acronym PASS while using a fire extinguisher: Pull the pin, Aim at the base of the fire, Squeeze the handle, and Sweep side to side. Never turn your back on the fire, and keep a safe distance of 6 to 8 feet between you and it. Always have a plan B in case the fire cannot be put out.
Training and Education
Anyone who might use a fire extinguisher needs to undergo proper training. People need to be aware of the different fire classifications and the suitable extinguisher kinds for each. Everyone is aware of how fire extinguishers work due to frequent fire drills and training sessions.
Preventing Misuse
Use of fire extinguishers should be limited to minor, manageable flames. It can be dangerous to try to put out a big or spreading fire. Extinguishers shouldn't also be used as toys or for anything other than combating fires. The extinguisher may get damaged from misuse, making it useless when most needed.
By implementing these upkeep, safety, and education procedures, homes and workplaces can benefit from more dependable fire extinguishers that can be used in emergencies, improving overall fire safety.
Conclusion
It is crucial to know the different types of fire extinguishers by colour because doing so makes responding to fires simpler and faster. This colour-coded method makes it simple for people to recognise the right extinguisher for the type of fire, which can save confusion in an emergency and possibly save lives and property. Ladwa Solutions Inc. offers premium fire safety products. Your house or place of business will be protected by trustworthy technology due to their commitment to compliance and safety requirements. Visit Ladwa Solutions Inc. for all of your fire safety requirements and put your safety first.